What to bring and wear on our whale watching tours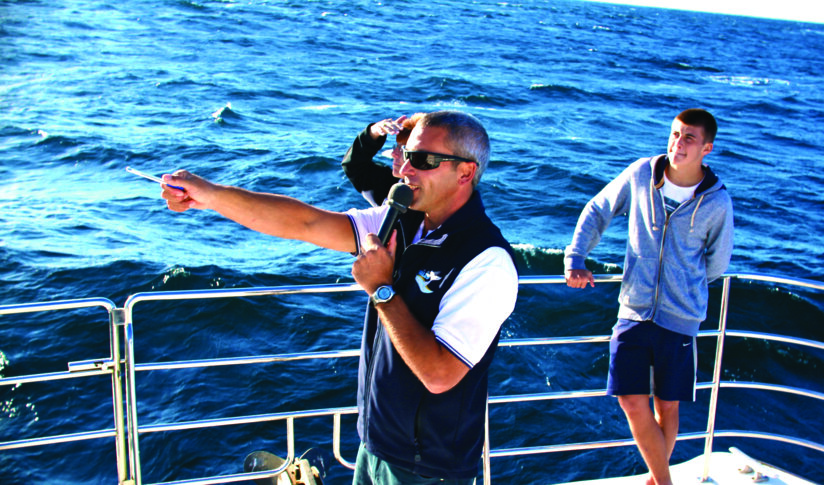 Hopefully you are here reading this blog because you have booked your Whales in Paradise whale watching tour. Yay for you! You are in for an epic day and we are beyond excited to have you on board. Read below to find out how you can make your whale watching experience a memorable one. We have created a helpful list outlining what you should bring and wear when you join us on the water. A little bit of preparation makes a big difference!
No matter the season, it is important to wear a windproof and waterproof jacket when you join us for whale watching. While the ocean breeze is invigorating, it can also be a bit chilly. In winter, it may be a good idea to wear a beanie, scarf and gloves too. Remember, you can always take them off, but you cannot wear what you don't bring! Trust us – you'll thank us later.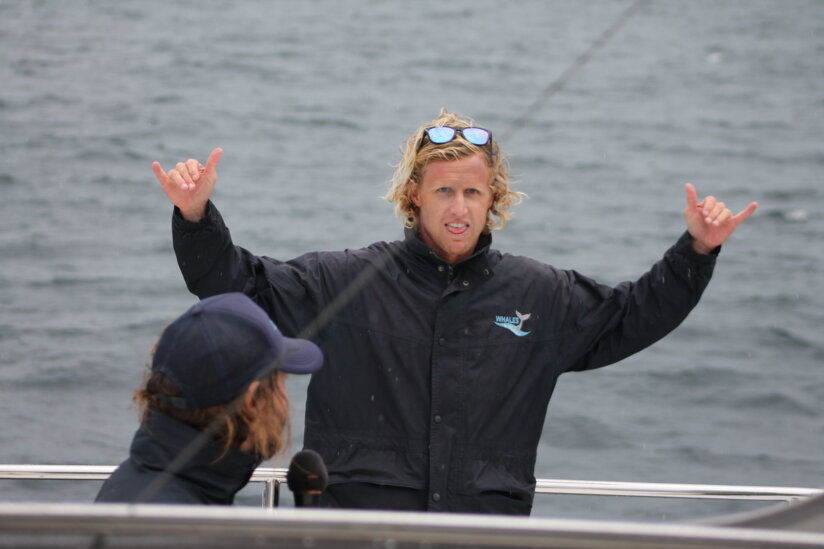 Sunglasses are a must when you join us on the water. That ocean glare can be intense on both sunny and overcast days. Ensure they have UV protection, and bonus points if they are polarised! Polarised sunnies will really help you spot those whales and calves that are sometimes a few hundred metres from the boat.
Don't be fooled by the chilly wind. You are still susceptible to sunburn on our tours. Make sure you slip, slop, slap with some SPF 30 or 50+, and wear a hat. But be careful – we have had hats fly overboard. Ensure yours has a drawstring, or hold on tight! Don't say we didn't warn you.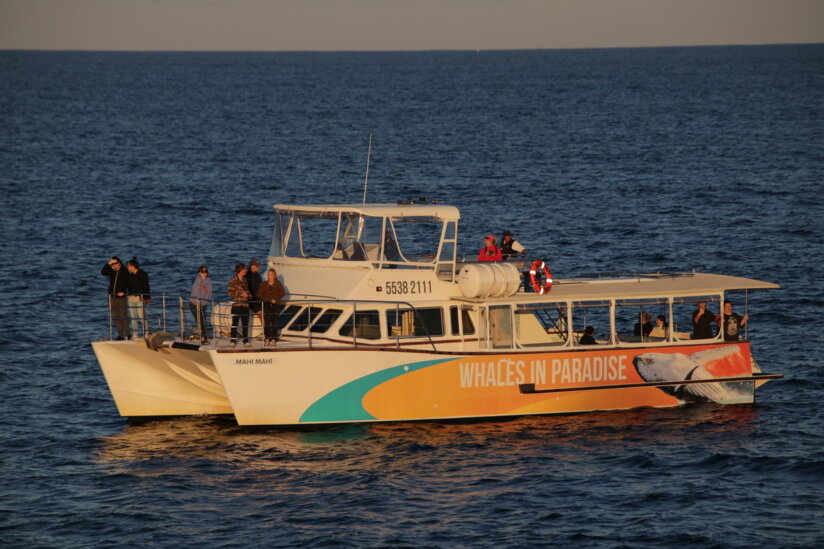 4. Wear flat, comfortable shoes
Sorry fashionistas. Sensible shoes are a must on our whale watching tours. Your best bet is a flat pair of rubber-soled sneakers. We wouldn't want you to slip over and hurt yourself! Feel free to spice up your outfit with other accessories.
Hopefully you won't need these, but you know the saying, it's better to be safe than sorry. A short trip to the pharmacy before you jump on board can save a lot of heartache (or should I say belly ache) later on. Most sea sickness tablets can be purchased over the counter, but make sure you read the packet as they can make some people feel a little drowsy.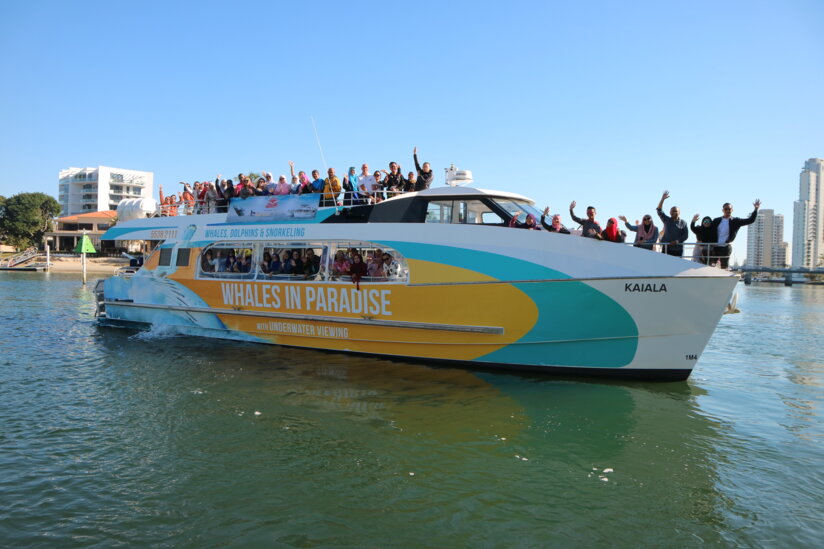 6. Don't forget your camera (or smartphone)
Last but certainly not least, your trusty camera! Ensure your camera, or other photo-taking device, is fully charged (or bring some spare batteries). Better yet, revamp your camera with a wrist or neck strap. This will help prevent a tragic camera-gone-overboard situation. It also means you will have your hands free to hold onto the rails. Safety first, remember!
Most importantly, bring your wonderful smile and bubbly positivity! While this is provided in abundance by our Captain and crew, bringing your own is bound to level up your day. We, at Whales in Paradise, look forward to seeing you very soon.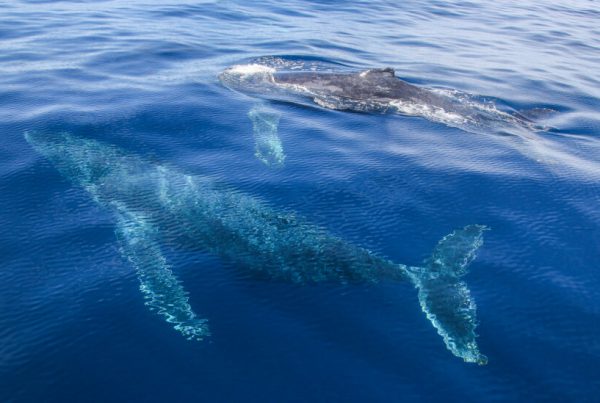 But do they get hungry? How is whale migration possible?
The annual humpback whale migration is one of the most wonderful journeys of any animal…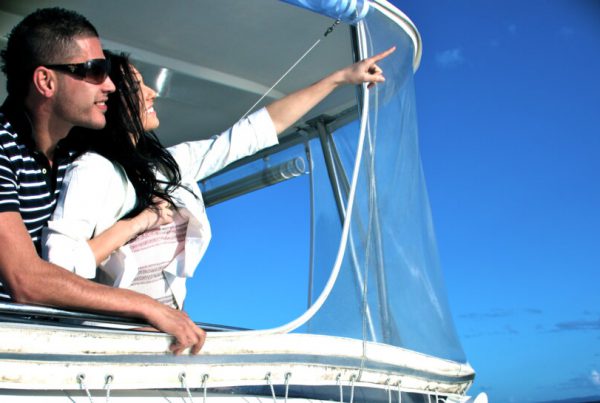 Whale watching 101: A handy guide to spotting whales
Spotting and identifying whales is extremely fun, especially when you know what to look for.…