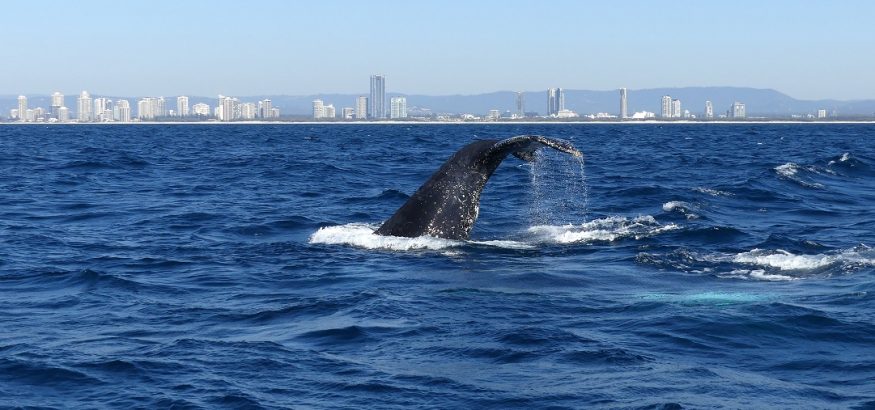 This is it.. The last report from the whale surveys on board Whales in Paradise for 2017. Another fantastic whale season ends with plenty of new data recorded helping us to better understand our marine mammals in the Gold Coast bay. This season ends our 7th year of continuous monitoring of whales in the Gold Coast bay.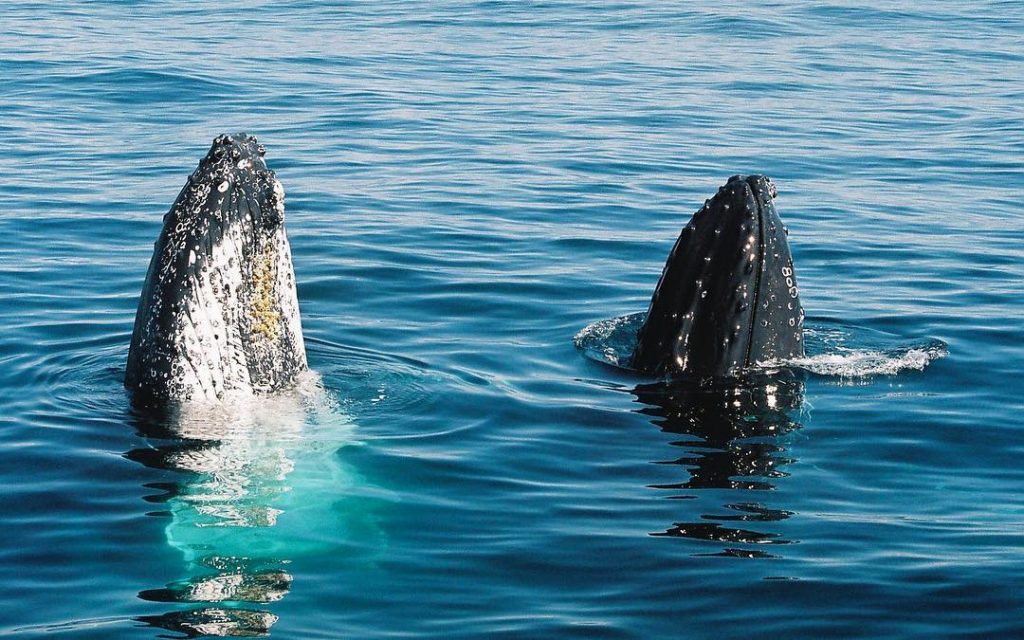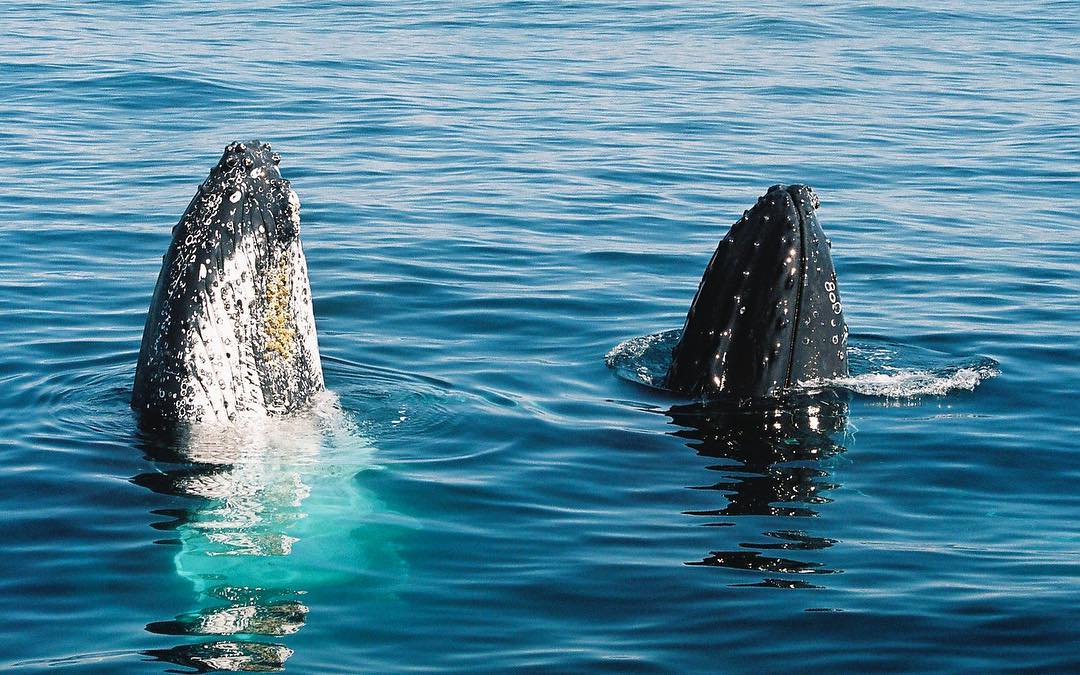 Researchers collected the temperature logger that captured sea surface temperature changes over the last few month showing the usual temperature increase with spring approaching but also a significant drop of 2 degrees in mid October when a strong south easterly change hit the Gold Coast.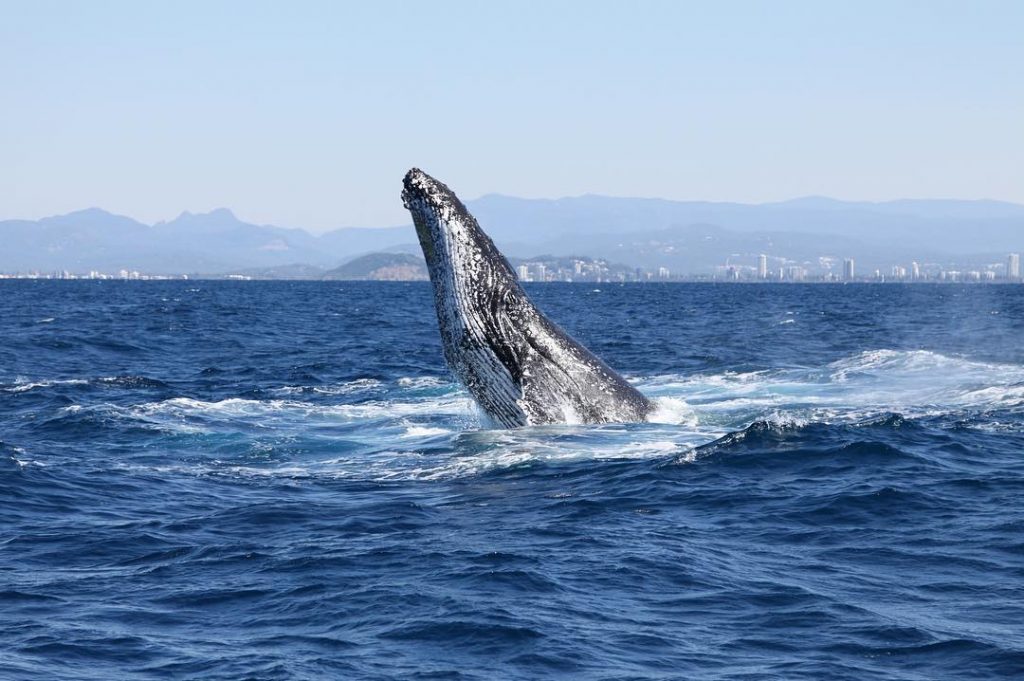 The past three weeks were still busy with many mothers and calves coming into the bay finding shelter and moments of rest.
Unfortunately many recreational boats and jet skies were recorded approaching the animals too close, and other silent but deadly danger for mothers and calves awaits below the surface of the water about 500m offshore.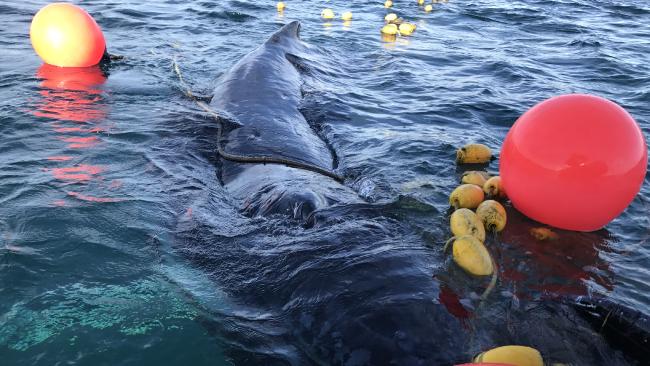 On the morning of the 25th October another mother and calf were entrapped in a shark net and this time off Miami Beach. Stopping whale entanglements is possible. Humpbacks and Highrises urges you to join the many thousands of people who have already signed the petition, and help protect these gentle giants. You can sign the petition here.
The whale watching season ended on a high note, with a new record set.. Never before we recorded so many breaches in one pod of three whales. Researches observed 173 breaches on the 25th October with about three breaches every minute and a total of 261 breaches in total for the past three weeks. Overall we surveyed 60 individual whales with Whales in Paradise over the past weeks, making it a busy ending for an eventful 2017 season. We are going to miss our whales but with all the data collected it is now time to organise and analyse.
Until next year,
Olaf – Humpbacks and Highrises